Zoo Knoxville Circle of Friends is a special group of generous, caring, dedicated people who help ensure the vitality and excellence of the zoo's core programs: animal care, education and conservation. It's the perfect way to show your zoo support, become more connected to Zoo Knoxville and its mission, and enjoy some awesome donor privileges.
Circle of Friends includes a family membership to Zoo Knoxville and provides a range of giving opportunities that increase the value of your membership while offering intimate zoo experiences for you and your guests. You'll receive exclusive opportunities to experience the zoo in ways you've never imagined.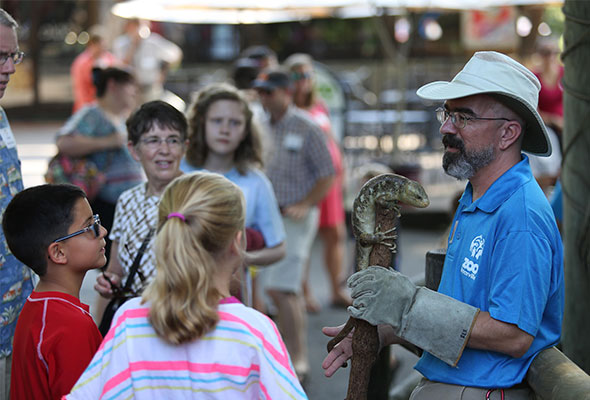 Each Circle of Friends membership includes the opportunity for exclusive access + a complimentary family membership (a value of $185) for two adults and your children or grandchildren (age 18 and under):
Complimentary unlimited admission and parking year round
Discounts on additional guest tickets​
Reduced or free admission to 130+ zoos and aquariums nationwide
Discounts on events ("BOO! At the Zoo" and "Zoo Camp")​
15% discount on concessions and merchandise at the Zoo Shop
Discounts on private events (birthday parties and facility rental)​
Join Zoo Knoxville's Circle of Friends today and experience the inside world of Zoo Knoxville like never before.